Create a fresh new identity to reflect the new brand proposition 'Smooth running', and build trust with customers.
Real, friendly and simply human.
A brand language that expresses a clear understanding and care for real people and real lives. New brand values were created and introduced to ground everything in being in-tune, down to earth, and pioneering for customers. This carried through into new graphic elements, colour palettes, iconography, a fresh new typeface, infographics and photography.
Stories from the home
Stories told from customer perspective's in modern, multi-cultural Britain. The fresh new imagery captures positive, human moments in an enhanced, emotive style.
Capturing energy in surreal spaces
Product photography inspired by textures, colours and lighting from the warmth of the home.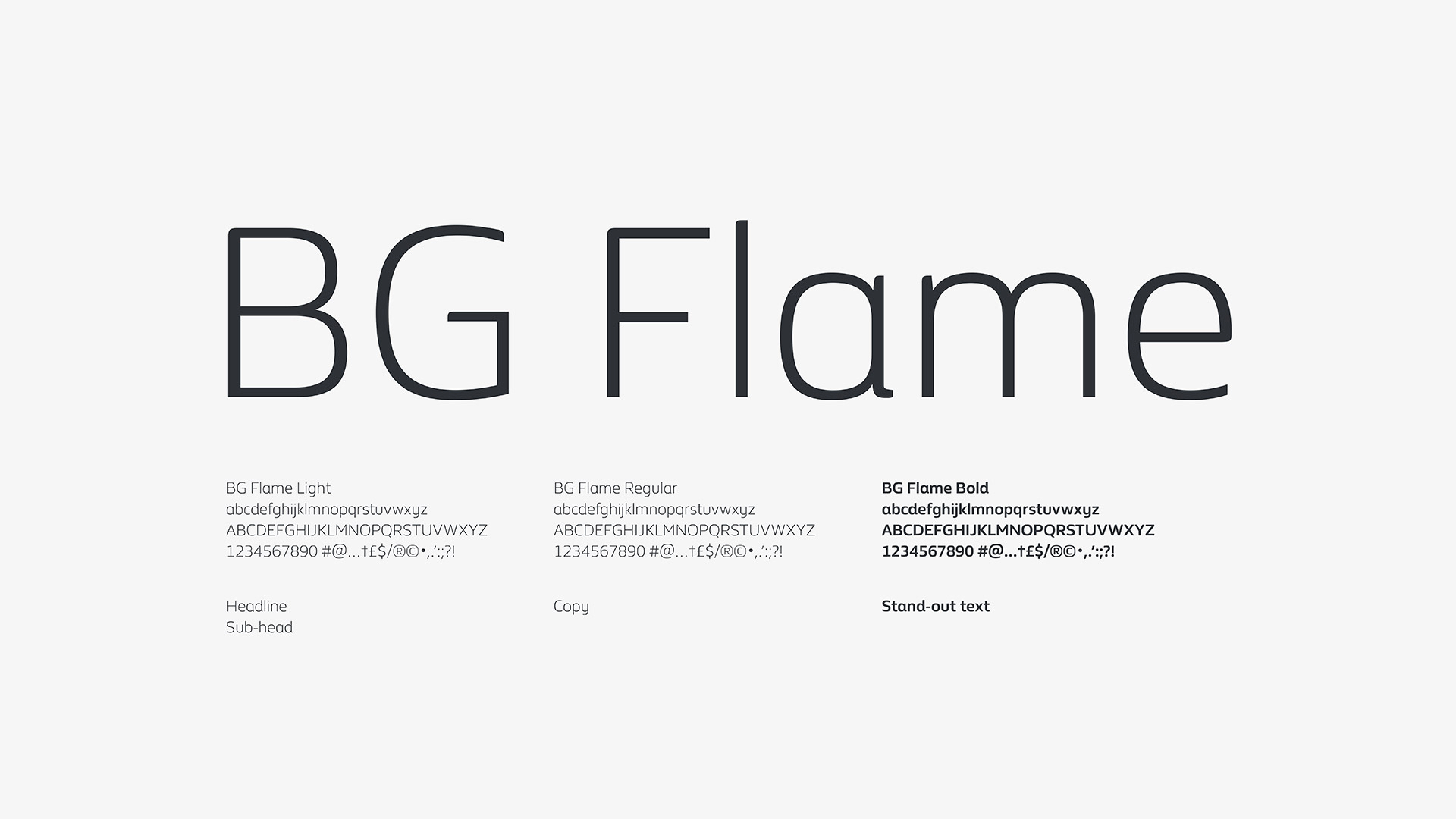 BG Flame
The brand new custom typeface was essential to ensure the voice genuinely connected with the customer. Billing and account documentation is a key channel for the brand and one that needed a friendlier approach. Working closely with the team at Fontsmith we created a typeface that addressed this in a series of weights; BG Flame.